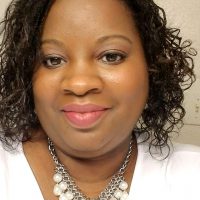 Takeshia Klu
Takeshia Klu has over 10 years of professional skills in implementation, leadership, and training.  She has worked with government consulting firm for over 15 years and has been able to excel in her workplace. With her diverse background, she is easily adaptable to new opportunities for her development. Takeshia has received several awards in her employment for her work ethic and leadership capabilities.
Takeshia has work with PCU as the Program Coordinator from 2016-2018. Takeshia has had the opportunity to work closely with the Executive Director, Clarence Brown, during this time.   Takeshia, also, facilitated meetings for Future Leaders, under the leadership of Clarence in 2016-2107
Takeshia received her undergraduate degree in Human Resources in 2004 and her Master's in Healthcare Administration in 2010.
Takeshia enjoys Christian mission's opportunity and have trained and deployed numerous teams to various locations around the world.