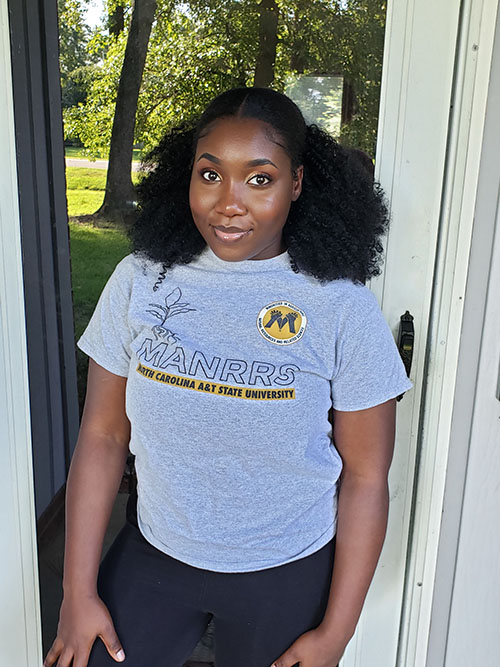 When I was younger I always had a love for science. When I was in the fifth grade, I had a passion for environmental science and meteorology. In the summer, I would go outside and try to predict the weather and interact with the environment. My interest for the environment continued in my education over the years. My freshman year I started as a Physics major, because I thought I wanted to be a Meteorologist. However, I learned that Environmental Science was my true passion. So I switched my major to Environmental Studies and my whole college experience changed for the better. This experience taught me how to do what makes you happy and to trust your gut. I learned to always be open-minded about what I can achieve in life.
Throughout my journey with Environmental Science I have learned what aspects interest me the most. I have learned that I am drawn to environmental policy, environmental justice, and waste management. I see myself making change in the environment as well as making a difference in diverse communities as well. My goal is to shed more light on Environmental Science and use community engagement to help get more people aware and involved. I am ready to keep embarking on my educational journey and to see what the future holds for me.
When I entered the internship, I thought that I would be in Colorado at the Grand Junction site. However, due to unforeseen circumstances we resumed the internship remotely. With this opportunity I was able to work alongside the Department of Energy and Legacy Management to create site management logs for the Nevada Offsites. This project allowed me to create site logs that captured decisions, recommendations, and obligations made for each of the Nevada Offsites. This will ensure that Legacy Management will keep track of management decisions for each of the sites for the years to come. I never knew how much this opportunity would impact me on an educational and personal level. I gained experience in waste management and can see it as a possible career option in the future. I met so many great people and had multiple opportunities to network. Most of all I learned how to be flexible and be a step ahead of change instead of letting it take over me and my opportunities. Being a part of the Mentorship for Environmental Scholars (MES) and Pre-College University (PCU) family has helped me mature and taught me to put my best foot forward no matter the situation. I will forever be grateful for this opportunity and look forward to working with them in the future.