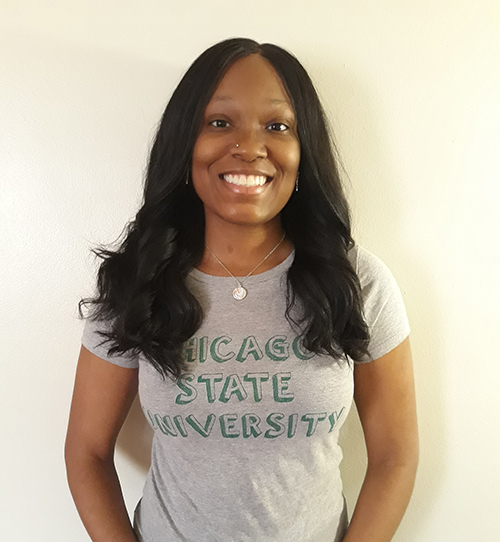 "Be the change you wish to see in the world." – Mahatma Gandhi
As the only girl in a family with 4 siblings, it attributed a lot to who I am, by growing up in that environment. It helped shape me to be a strong, kind, independent, and compassionate person with a unique sense of humor. As a child, I loved the feeling of helping other people, so I knew I wanted a career that would allow me to help others in some way.
As a chemistry major at Chicago State University, I am preparing to pursue a career in veterinary medicine. Ultimately I want to go into animal research, which will give me a chance to not only help animals, but also to conduct research that is beneficial to public health. Animal research is important in developing methods for diagnosing and treating diseases in animals and humans. This is an effective method of learning about health problems and medical treatments. My past animal research conducted at Chicago State University includes studying mutants in mice that caused embryo deaths, which I enjoyed.
As a part of the PCU and MES Program family, I have had the chance to meet some wonderful people and learn valuable life lessons. During the internship, I was introduced to a book entitled, "Who Moved My Cheese?". The book provides tools that help to deal with change. Now, throughout the day, I think of quotes from the book and try to make the best of every situation.
As the first child in my family to go to college and pursue a career in the STEM field, I feel I have a lot to prove. However, I am determined to reach my goal and become successful. I will not give up!