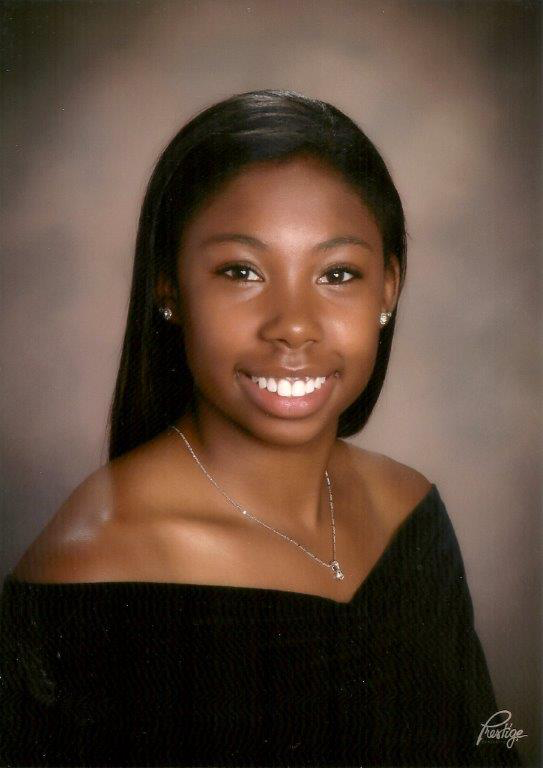 "I don't know what my calling is, but I want to be here for a bigger reason. I strive to be like the greatest people who ever lived."(Will Smith). When it came time for Cydney Christian to make that choice, Hampton University's focus on Chemical Engineering was her bigger reason. Before she went to college, she developed a passion and love for environmental science. This stemmed from her sophomore year in high school when she had the pleasure of taking an Environmental Science class. In Cydney's senior year of her high school career, she partnered with Lisa Fantini, who is the Director of Robbin's Park, on refurbishing a courtyard at Upper Dublin High School turning it into an outdoor garden and learning classroom. Cydney was fortunate enough to present this project at the 2017 National Environmental Justice Conference and Training Program.
"It was encouraging to share my experience with like-minded people who were extremely passionate about global change," she said. For Cydney, she has just begun to emerge herself in her career aspirations. She is a rising junior with a major in Chemical Engineering, currently attending Hampton University. She is looking to earn a Ph.D in Environmental Engineering with a focus in Energy after the completion of her B.S. Ultimately; she would like to start a STEM outreach program aimed at increasing science literacy in minority and disabled students. The program will focus on environmental issues and an increase in understanding of an applied problem that science can help solve.
For prospective applicants, Cydney said, "If you are considering a career associated with Environmental Science, the Mentorship for Environmental Scholars (MES) Program is for you!" Cydney has mapped a unique career path in Chemical Engineering, and being an MES Scholar has helped her to find what best suits her in the world of Engineering.