Driving the Boat
Posted by

Categories

Blog

Date

July 20, 2021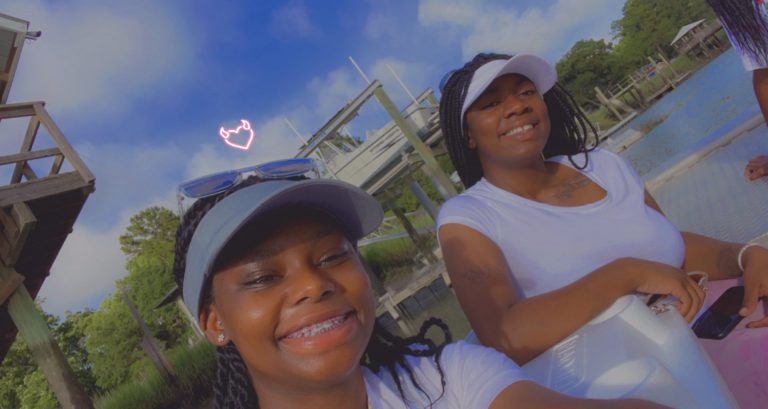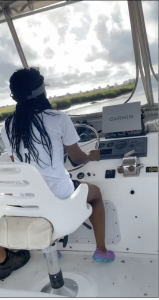 Driving the boat, is one of the experiences from my internship that I could never forget. It was amazing and nerve wrecking at the same time. The funny thing about it is, what started out as joke, ended up turning into a miniature driving lesson. Our group boarded the boat, me and one of my friends (Kelise Gadsden) were joking about "Hey, I'm about to drive the boat". Captain Smith overheard the conversation and told me to come on. From the beginning of our fishing trip to the end of the fishing trip, I was responsible for eight lives. You could only imagine the nerves, as I prepared to jump in the captain's seat.
            Captain Smith sat at the first level; he was in the process of helping lower the fishing net. I sat at the second level of the boat, where the driving takes place. It was not your normal driving lesson.  I was in complete control. I quickly learned what the captain would say "Boat talk". He was screaming commands from the bottom deck and putting his trust in me to follow them. I switched gears, sped up the boat, went through the communities and learned the rules of the water; all while still examining what our fish net was catching.
One of the panicked moments I encountered, was a swimmer in the water. He was training in the water, going under the water. He could not see us, but we could see him, and he was coming straight for our fish net. Kelise and I started shouting for the captain. He quickly came and blew the horn, alerting the swimmer. Even after that, I continue to drive. The biggest challenge faced, was making sure I got the fish net close to the side of the dock but also making sure the boat did not get stuck in low tide. Overall, the experience was amazing, I learned a lot, and love the idea of having the control. To hear Captain Smith express how good I did, was a great feeling. It was even more meaningful to understand that someone who has being driving boats all his life trusted me to be a miniature captain for the day.
By: Takeara Robinson